Thursday, April 09, 2020 12:00 AM
VA Pittsburgh PTSD/Emergence Delirium Training and Response Team: Gears of Government Award Winner 2020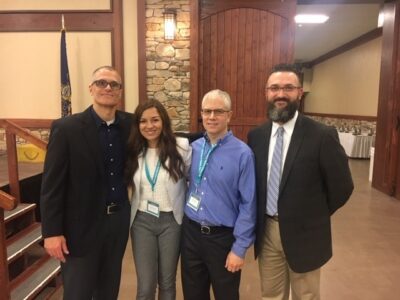 Congratulations to the VA Pittsburgh PTSD/Emergence Delirium Training and Response Team for winning the 2020 Gears of Government Award. The Gears of Government Awards Program recognizes individuals and teams across the Federal workforce whose dedication supports exceptional delivery of key outcomes for the American people, specifically: Mission Results, Customer Service, and Accountable Stewardship. 
Read more...
Thursday, April 09, 2020 12:00 AM
VA Critical Care RNs- Become a CRNA! VA CRNA Educational Opportunity
The VA is pleased to announce that the VA/Army collaborative effort to educate VA Critical Care Nurses to become Certified Registered Nurse Anesthetists (CRNA) through the Employee Incentive Scholarship Program (EISP) pilot project is soliciting applications for the upcoming 2021 cycle.  This is a wonderful upward mobility opportunity for VA ICU nurses to join the CRNA profession.
Read more...
Friday, March 13, 2020 12:00 AM
FREE MAT Training; Waiver to Prescribe If You Get Prescriptive Authority
The American Psychiatric Nurses Association is offering MAT Training for free! 
Read more...
Monday, January 13, 2020 12:00 AM
Message From The Executive In Charge
VHA Central Office Redesign and Town Hall Invite
I am excited to share that Secretary Wilkie has approved plans to redesign VHA Central Office (VHACO). Our goal is to more efficiently support facilities across VHA to improve care to Veterans. It has taken more than a year to develop a design that best uses your talents, reduces redundant work and improves communications and transparency, allowing VHACO to work as a partner with VISNs and facilities.  VHA senior leadership has addressed recommendations from the Government Accountability Office (GAO), the Commission on Care, and the Independent Assessment to redesign VHACO to better support Veterans Integrated Service Networks (VISNs) and facility operations. Our new structure addresses many of the concerns that put VHA on the GAO high risk list.
Read more...
<< first < Prev 1

2

Next

>

last

>>


Page 2 of 2