Board Elections
It's time to vote for your representatives on the AVANA Board! Below are the candidates and a link to their CV for each open spot on the board. You are required to log-in to your member account in order to vote.
We are still accepting additional nominations. If you are interested in running for a position, please submit a photo and CV to [email protected]. 

Click Here to VoteVoting closes at 12:00 pm Est wednesday, May 17, 2023. 
2023 Annual Education Meeting - Save the Date!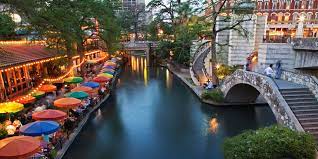 We are pleased to announce the 2023 Annual Education Meeting will be held at the AC Hotel San Antonio Riverwalk in San Antonio, TX from May 18-20.
Wednesday, December 23, 2020 12:00 AM
In Memoriam: Sheeba Ouseph Paranilam
We are saddened to share that Baltimore VA Chief CRNA, Sheeba Ouseph Paranilam passed away peacefully in her home after a battle with cancer. 
In lieu of flowers we request everyone to send a donation to Mercyful Charities. Donations will support low income and less fortunate families fund student education in Nursing. Please follow this link to donate: https://www.mercyfulcharities.org/honor-campaign/

To read Sheeba's obituary as well as share a memory, please click here.
Friday, April 24, 2020 12:00 AM
COVID-19 CRNA Utilization Recommendations (Updated 4/24)
Click HERE to view AVANA's updated COVID-19 CRNA Utilization Recommendations.
Thursday, April 16, 2020 12:00 AM
In Memoriam: Bonnie Winters
BONNIE WINTERS COLLINS, 79 of Parker, Colorado passed away on Friday, April 10, 2020. She was born Bonnie Jean Tomlinson in Chicago, Illinois on November 20, 1940 to Albert E. Tomlinson and Violet L. Tomlinson (née Smith).
Read more...
<<

first

<

Prev

1

2 Next > last >>


Page 1 of 2